APGAI Ireland : Our Fly Dressers
---
Fly Dressers & Fly Dressing Tuition in Ireland
Gary Bell
[Advanced]
Fly Dresser
Location: Northern Ireland
Website: www.gbflyfish.com
Email: gary@gbflyfish.com
Phone: +44 (0) 28 92 090878
Mobile: +44 (0) 78 2897 6548
Gary provides casting tuition with Single and Double-handed rods (from beginner to advanced level) incorporating the use of DVA (Digital Video Analysis).
He also Guides on the lower and upper Bann, Mourne and various other rivers and lakes in Ireland, included in his Guiding is river craft and entomology.
Gary has also demonstrated Fly Dressing at the CLA Game fairs and Chatsworth Angling Fairs. He has also run's fly tying classes and ties Flies to order.
---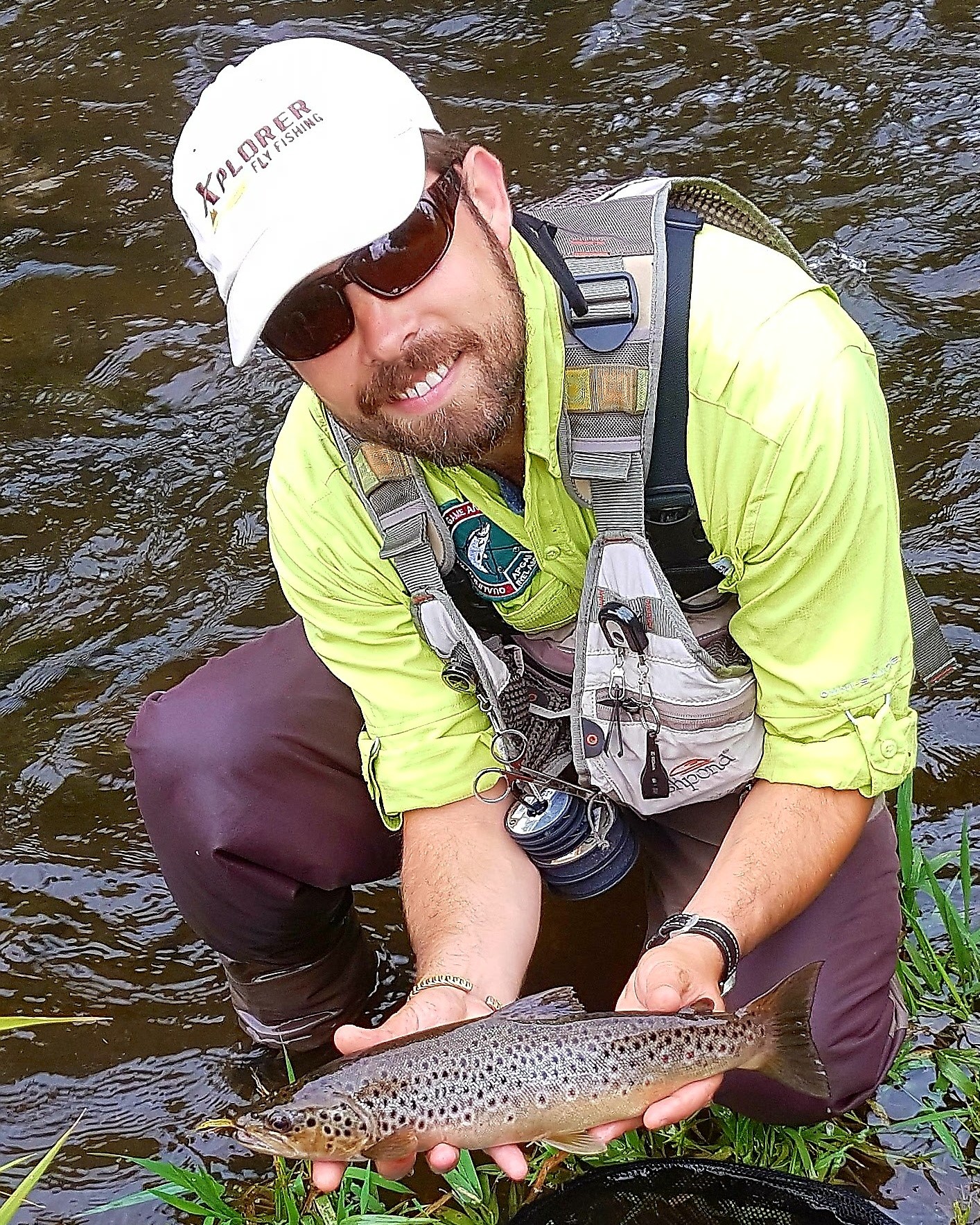 Chris Bryant
[Qualified]
Fly Dresser
Location: Co. Antrim, Northern Ireland
Website: www.infinityflyfishing.co.uk
Email: chris@infinityflyfishing.co.uk
Mobile: +0044 7427660094
I grew up in the rural mountains of the Eastern Cape, South Africa, fishing the high altitude rivers of the Southern Drakensburg for both trout and the indigenous yellowish species. I have fished extensively throughout Southern Africa as well as the UK and Ireland for many different species.
I hold both the qualified fly casting and fly dressing qualifications through APGAI Ireland as well as a NOCN level3 Game Angling Instructors qualification.
I welcome fly fishers of all ages and experience levels for casting or fly dressing instruction and guided fishing based in Co. Antrim and Down. I am a devoted light-line fanatic, specializing in small stream trout fishing and rivercraft and look forward to meeting like minded anglers at game fairs, or on the water.
---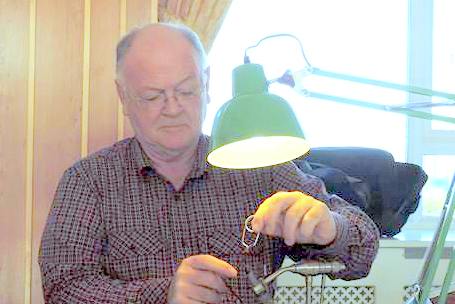 Trevor Greene
[Advanced]
Fly Dresser
Location: Belfast, N. Ireland
Email: trevor.greene1@outlook.com
Phone: +44 (0) 7773351959
Trevor Greene has been fishing for almost 60 years. He mainly fishes for trout on the western loughs particularly Loughs Melvin and Conn. He also dabbles in salmon and sea trout fishing again in the west of Ireland. Closer to home he spends a lot of his autumn fishing for the Lough Neagh trout the dollaghan after it enters the rivers on its spawning run.
He has fished at inter-provincial level but prefers purely recreational fishing in a generally traditional style. That is reflected in his fly tying where he concentrates on traditional patterns saying that "……flies only get to be traditional because they work!"
---
Arthur Greenwood
[Advanced]
Fly Dresser
Location: Belfast, N. Ireland
Address: 17 Lough Beg Park, Carryduff, BT8 8PE
Email: arthurgreenwood@hotmail.co.uk
Tel: +44 (0) 28 9081 3463
Mobile: +44 (0) 78 0327 0059
I live and fish for seatrout, salmon and trout in Northern Ireland. I am a fly-dressing member of APGAI Ireland and also serve on its Committee. I have been tying flies for over 30 years and specialise in traditional Irish patterns. I am happy to provide one-to-one tuition in your own home, within a 50 mile radius of Belfast.
---
Frankie McPhillips
[Advanced]
Fly Dresser
Location: Co Fermanagh, N. Ireland
Address: No 8, The Buttermarket, Down Street,
Enniskillen, BT74 7DU
Email: frankie79183@aol.com
Website: www.frankiemcphillips.com
Phone: +44 (0) 28 6632 3047
Frankie McPhillips runs a full time professional Fly-tying and Fishing Tackle Business in the Buttermarket, Down Street, Enniskillen. Fishing licence and permit distributor.
Group / Individual / Fly Tying instruction available.
---
Pat Mulholland
[Advanced]
Fly Dresser
Location: Belfast, N. Ireland
Phone: +44 (0) 28 9062 8919
Mobile: +44 (0) 77 3307 6865
Instruction for beginner to advanced level in all disciplines in Belfast & the surrounding area.
---
Stevie Munn
[Advanced]
Fly Dresser
Location: Co Antrim, N. Ireland
Website: www.anglingclassics.co.uk 
Email: anglingclassics@aol.com
Mobile: +44 (0) 77 1746 0131
Stevie Munn is from Co. Antrim, he has fly fished all his life , well from about the age of six or seven, he is now a member of the Marryat Fly Rod & Partridge Staff Pro Team, Regal Pro Team and also a qualified Advanced Professional Game Angling Instructor in Fly Tying and Fly Casting with APGAI-Ireland. He teaches fly casting and fly tying to all levels from beginner to advanced and has also given lessons at many schools and angling clubs not only in Ireland but world wide.
Stevie's fly patterns have appeared in many angling books including Malcolm Greenhalgh's 'A guide to fishing flies from around the World, Stevie also writes articles in many angling magazines including Irish Countrysports and Country Life Magazine , Irish Angler, Total Flyfisher, Trout & Salmon, Flyfishing & Fly Tying and Chasing Silver of which he is the Field Editor in Ireland.
All lessons are on an hourly basis and can be taken at a venue of your own choice. Stevie can also give rates for local one to one two hour lessons and rates for groups or angling shows and outdoor events.
---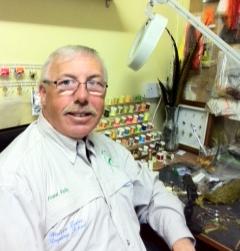 Frank Reilly
[Qualified]
Fly Dresser
Location: Co Galway, Rep. Ireland
Mobile: +353 (0) 086 1237544
Email: info@westernlakesanglingschool.ie
Website: www.westernlakesanglingschool.ie
Frank has been dressing flies for over 40 years.  He provides tuition to individuals or groups from the total beginner to the advanced.
Frank is known throughout Ireland and the U.K as one of Ireland's renowned brown trout anglers having won almost every major event at least once.
Frank also offers a guiding service on any of the Western Lakes with Lough Corrib, Mask or Carra being his speciality.
Frank is also available for Fly dressing demonstrations or workshops.
---
Joe Stitt
[Advanced]
Fly Dresser
Location: Co Antrim, N. Ireland
Address: 74 North Road, Carrickfergus, BT38 8LZ
Email: joestitt@fsmail.net
Phone:
Mobile:
Fly casting instruction to all levels, dry fly, upstream nymph courses on river fishing.
I have fished for Trout in Bosnia, Slovenia and extensively throughout the beautiful South Island of New Zealand over many years and can arrange trips or give advice on the subject to potential anglers planning to visit there.
---
Gerry Teggert
[Advanced]
Fly Dresser
Location: Belfast, N. Ireland
Address: 1 Lagmore Downs, Belfast
Email: dunkelt@hotmail.co.uk
Phone: +44 (0) 90 29 1822
Mobile: +44 (0) 78 7218 2393
I have been dressing flies and fly fishing for over 20 years and have carried out fly dressing demonstrations in Europe, Ireland and recently in Yellowstone Montana.
My main interest is practicing the art of tying traditional Irish Lough flies
Anyone who would like fly tying tuition or club demonstrations, this can be organised by contacting me.